About Us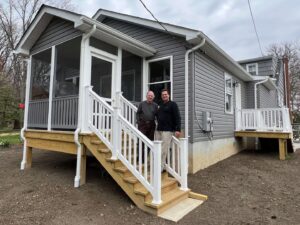 Dream Design Build & Remodeling, Inc. is a Design and Build firm dedicated to small and large custom Home Additions, residential and commercial Remodeling, detailed Architectural Design, Complex Structures, and everything in between; including, 3D Architectural Design, Complete Whole-House Remodeling, Electrical, Plumbing, HVAC, Kitchens, Bathrooms, Concrete, Masonry, Stone, Roofing, Windows, Doors, Siding, Porches, Decks, Basements, Flooring, Drywall, Painting, Stairs, Built-Ins, Fireplaces and More! With over 48 years of building experience—company founder and president—Richard King oversees every aspect of each project from start to finish.
After graduating high school at the age of 15, Richard began building in 1972 when he started working full-time as a Carpenter's helper. He first went to work building houses and townhouses in Anne Arundel County and Howard County from the ground up. During this time, Richard learned how to build a house from start to finish; and at the age of 17, he began his own construction company. At 18 years old, Richard would operate a Backhoe, Excavate for Houses and Additions—and with his crew—install Footings, Foundations, Framing, Windows, Doors, Siding, Brick, Roofing, Insulation, Drywall, Drywall Finishing, Plaster, Concrete, Kitchens, Tops, Tile, Flooring, and perform all Finish Work.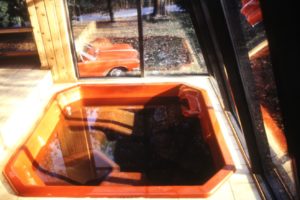 Richard's reputation as a craftsman continued to spread throughout Maryland and he was commissioned to renovate Roy Rogers Restaurant locations in Ocean City, Cambridge, Salisbury and the surrounding areas. For these renovations, Richard and two of his workers hand-crafted each piece of furniture that would be installed in the restaurants. While working on these intensive commercial remodels, Richard and his crew would live near each restaurant location for weeks until each building was fully renovated. Once the remodel was complete, Richard would stay for the grand opening; then relocate to begin work on the next restaurant.
Richard's company continued to expand and were now working on as many as twenty-six projects at any time with eighteen crews, office staff, Architects, two office buildings, and a show room. Richard was building throughout Maryland with work primarily focused in Annapolis, Ellicott City, Columbia, Towson, Lutherville, Cockeysville, Finksburg, Pikesville, and Catonsville. In addition to his continued work on Full-Home Renovations, Remodeling, and unique Additions in Butchers Hill, Federal Hill, Fells Point, Bolton Hill and Guilford; Richard began working with Baltimore Homestead Programs to revitalize Baltimore City neighborhoods.
Richard then began concentrating on designing and building large projects in the Annapolis area, on the Chesapeake Bay, Severn River, Magothy River, South River, and in the city of Annapolis. Richard has built over one hundred Additions, many Kitchens, Bathrooms, Post & Beam Porches and more. Additionally, Richard once built an entire House in Ruxton with just one helper. Many of these projects have been featured in publications such as the Annapolitan, Jewish Times, Baltimore Sun Newspaper, Baltimore Sun Magazine, and Architectural Digest.
Today, Dream Design Build & Remodeling's service area includes Ellicott City, Catonsville, Baltimore, Columbia, Clarksville, Owings Mills, Reisterstown, Pikesville, Finksburg, Annapolis, Severna Park, Bowie, Sykesville, Potomac, Bethesda, Silver Spring and the surrounding areas. We build from the ground up and we help our clients through every stage of the building process—from concept to architectural design to material selections to construction and finishing. We consider our client's budget and the design of the project to our first priorities. Over the years, we have streamlined the company; which has allowed us to eliminate unnecessary costs and give more value to our clients. We build with our experience and our awareness that we are working in your home.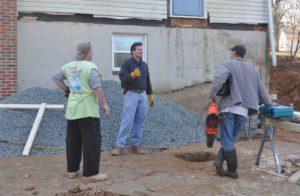 After over 48 years of home building and remodeling in Maryland, we continue to offer our services in Anne Arundel County, Baltimore City, Baltimore County, Carroll County, Howard County, and Montgomery County. Dream Design Build & Remodeling, Inc. is a Kitchen and Bathroom dealer for Legacy Cabinets, Lancaster Maid Cabinets, River Run Cabinetry; and also, a dealer for Somerset Hardwood Flooring, Lauzon Flooring, and Mannington Floors.
Dream Design Build & Remodeling, Inc. has been building for over 48 years and we continue to thrive on our love for what we do.