Kitchens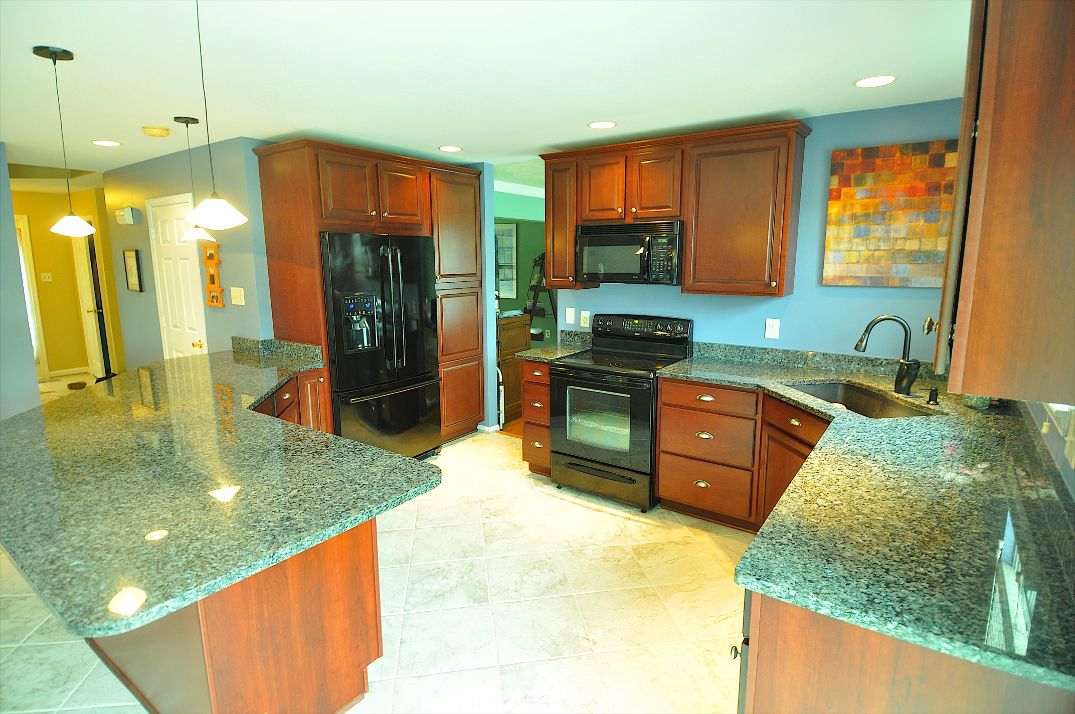 Click & Drag Arrows for Before and After
For many homeowners, the Kitchen is one of the most important rooms in their home. At Dream Design Build & Remodeling, we understand that creating your dream Kitchen is integral to completing the home of your dreams. We also understand that there can be many reasons homeowners wish to remodel their existing Kitchen. From improving your Kitchens existing layout, to expanding the square footage of your Home with a Kitchen Addition, we can use our expertise in Designing and Building the Kitchen that you have always imagined.
Some of our Clients begin the Kitchen remodeling experience with a complete vision for their future Kitchen, while many of our other Clients prefer us to handle the entire Kitchen remodeling process from start to finish. We love helping our Clients achieve the home of their dreams; and, whether you have drawings of your future Kitchen, are starting from scratch, or are somewhere in between, we will do our best to build the Kitchen that you have always wanted.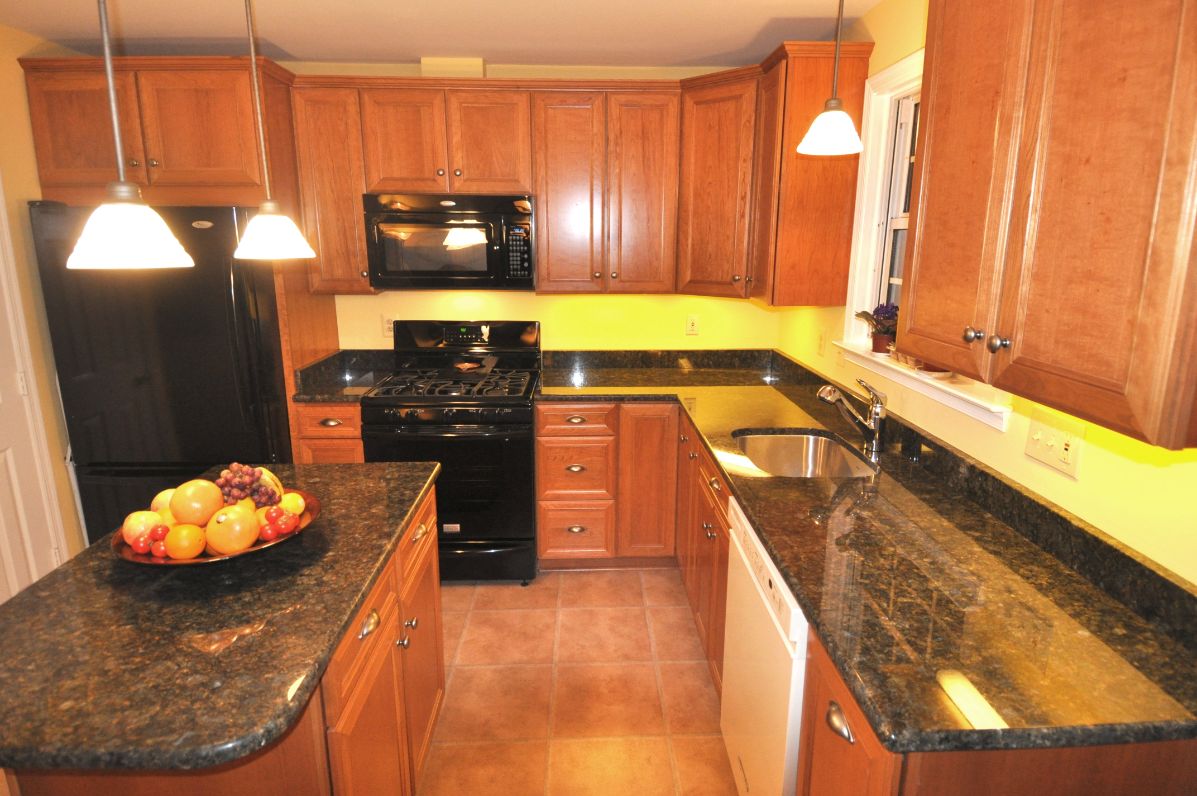 Click & Drag Arrows for Before and After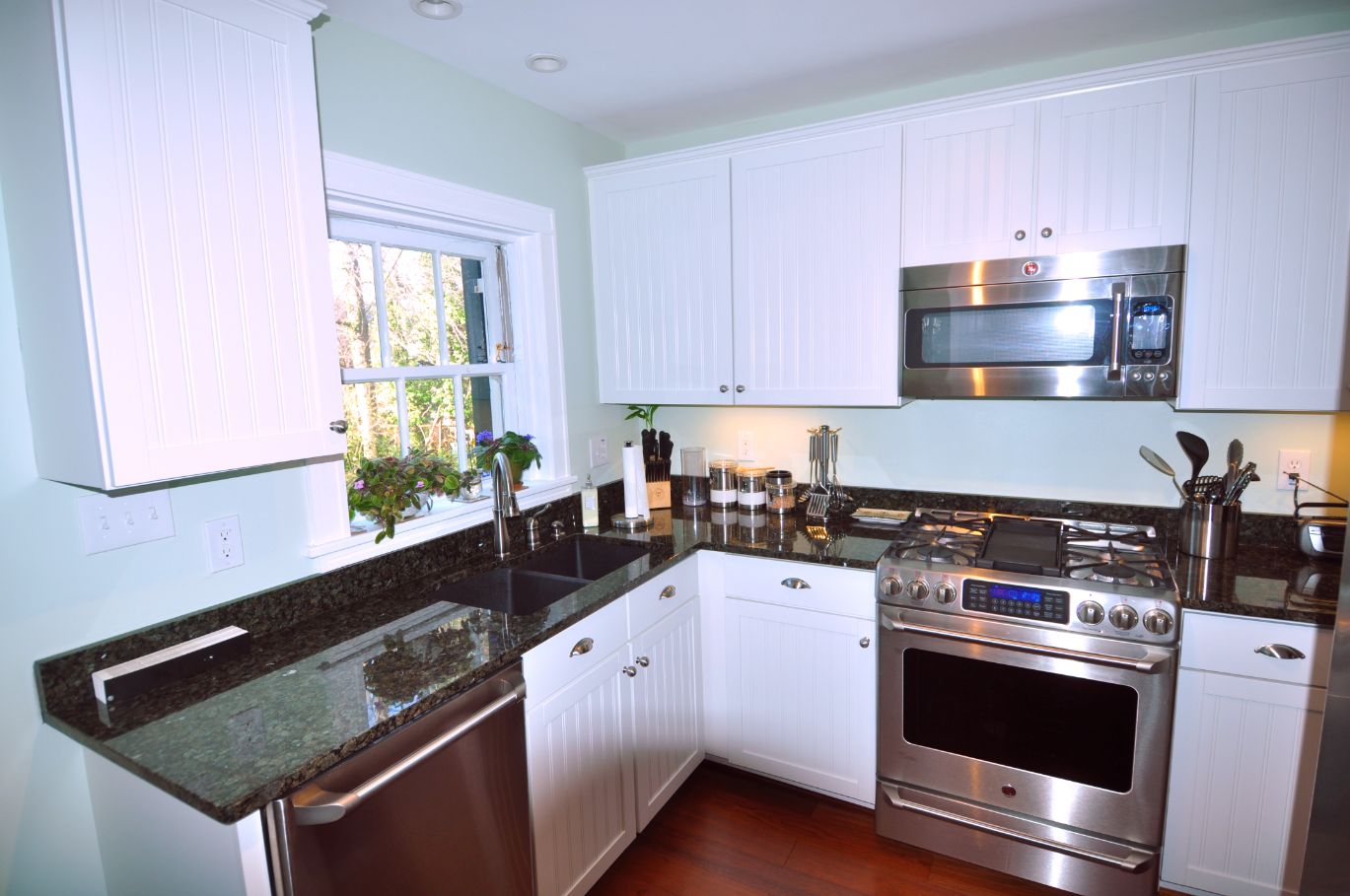 Click & Drag Arrows for Before and After
As a detail oriented Design Build Firm, we examine every aspect of our remodeling projects and try to create the best possible Kitchen design for you and your existing Home. Some design aspects that can be overlooked when remodeling a Kitchen include how the new Kitchen layout will interact with existing water, drain, and HVAC lines, how Kitchen Cabinets will fit against walls that may be out of square, the condition of galvanized sewer lines in older homes, and other possible concerns. With over 48 years of experience, our expertise in Kitchen Design and Building helps us to foresee these potential issues and design your Kitchen around them. Aside from the layout of the Kitchen, many of our Clients are very aware of how lighting can impact the overall feel of the environment; and a detail that we believe is important in a Kitchen design is proper lighting. There are many forms of lighting in a Kitchen and we try to find what works best for each of our Clients. A combination of overhead lighting, under cabinet lighting, and natural lighting, when possible, often works well to achieve a great overall feel in your Kitchen.
We try to give our Clients what they want, within their budgets. Our expertise in design, styles, and material selections can be a helpful guide in crafting your future Kitchen within your budget. In a Kitchen, material selections are key and include Countertop material and design, Cabinets and Cabinet doors, Sink Bowl and Hardware, Flooring material and design, Overhead Lights, Windows, Doors, and more. There are many options to consider when choosing Kitchen Cabinets and we can help guide you through those options as we are a dealer for Legacy Cabinets, Lancaster Maid Cabinets, and River Run Cabinetry. To cover your Cabinets, we offer any Countertop selection including Granite, Marble, Quartz, Corian, and more. For homeowners who prefer hardwood flooring in their Kitchen; Dream Design Build & Remodeling is a dealer for Somerset hardwood Flooring, Lauzon Flooring, and Mannington Floors.

Our service areas for Kitchen Designs, Builds, and Remodels include Ellicott City, Catonsville, Baltimore, Columbia, Clarksville, Owings Mills, Reisterstown, Pikesville, Finksburg, Annapolis, Severna Park, Bowie, Sykesville, Potomac, Bethesda, Silver Spring and the surrounding areas.
After over 48 years of Home building and remodeling in Maryland, we continue to offer our services in Anne Arundel County, Baltimore City, Baltimore County, Carroll County, Howard County, and Montgomery County.